At Ashley Machine & Tool, our superior inventory of industry-standard grinding machines, tools and cutter grinders, and tool setters, ensures the efficient reshaping and forming of metal components with supreme accuracy and consistency. Our high-powered turning, centering, and lathing setups provide ample versatility in shaping any piece of material as needed, to match even the most exacting specifications. At Ashley, we demonstrate daily how precision grinding and tool-setting technology can take prototyping and manufacturing to the next level.
Grinding Machines, Tools & Cutter Grinders, Tool Setters
Tool & Cutter Grinders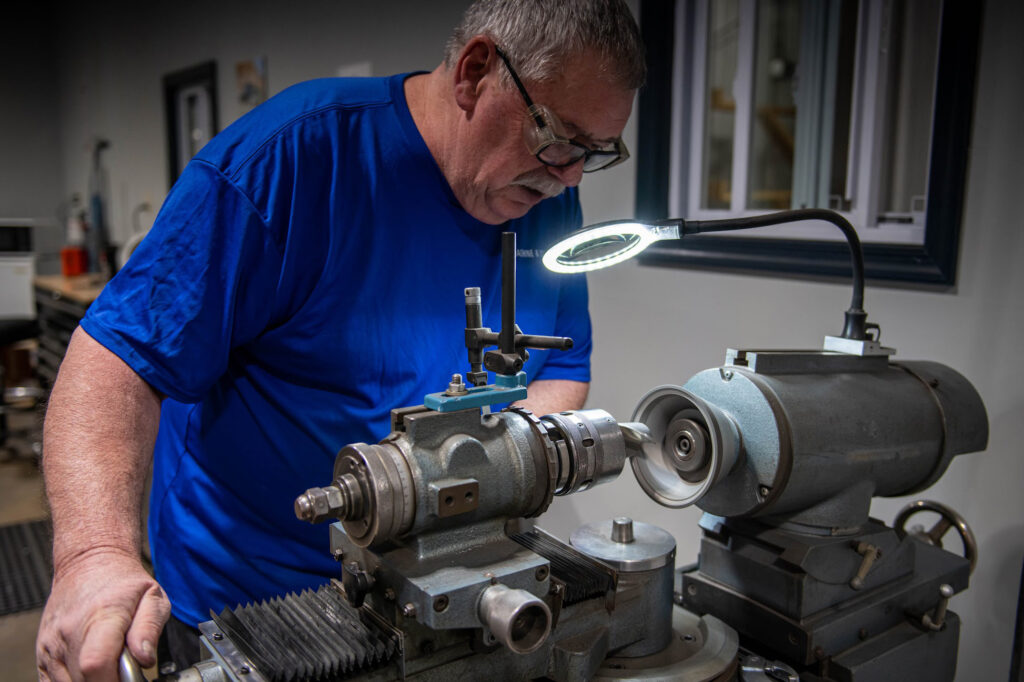 Ko Lee Tool & Cutter Grinder, Model B.A. 860, Serial # 5574, Cutter Drive.

Model # B993. 1/2 HP 100 – 200 RPM, with reversing switch. Wheel Drive.
Model # 823A. 1/2 HP 3450 RPM, reversing switch, equipped with Weldon End Mill Grinding Attachment.

Delta Carbide Tool Grinder, Model M, Serial # K23-505A-DN.
Sellers Drill Grinding Machine, Type 6G, Serial # 02-22021.
Dayton Tool Grinder, Double end.
Milwaukee Pedestal Type Grinders. (N).
Brown & Sharpe Tool & Cutter Grinders –823A 1/2 HP – (2).2 Cincinnati # 0 2 Tool & Cutter Grinders.
Zoller Electronic Tool Setter – Model Smile 400 (Serial number SMU 442M2-00319)
Surface Grinders
DoAll Grinder, Model D8, Serial # D1-1-3853372.
General Purpose Grinders
Baldor Bench Grinder, Type Y2M – 4262.
Queen City Dual Wheel Grinder, Model 4F, Serial # 199046.